Guitars
Duke GA-MC-CUT-Solid
This is the guitar I use the most for my songs. The top of the guitar is solid Canadian Cedar and the back and rib is solid Mahogany. The pre installed pickup is a Shadow SH 4020.
Even though this isn't a jumbo guitar, the sound is really rich, full and clear.
Washburn J 28SCE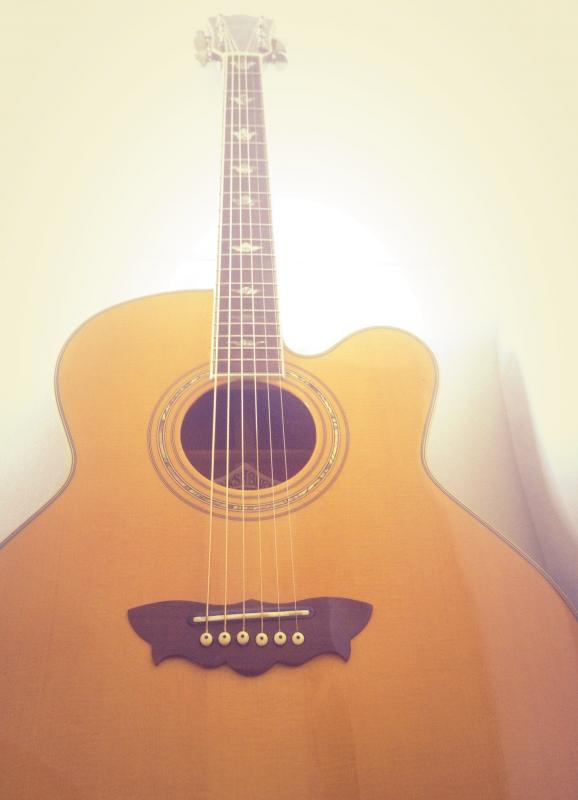 The rib, back and neck are golden Mahogany. This guitar is more for strumming than fingerpicking but sometimes used as backup guitar.
This is the guitar I started to learn acoustic guitar, so it has some kind of history.
Capos
Duke GA-MC-CUT-Solid
Misc.
The strings on my guitars are Elixir Nanoweb Light Phosphor Bronze (012 - 053). For recording I use a MXL 2006 microphone additionally to the internal pickup.